Legendary Master Guitarist Esteban in the Private, Intimate Sound Bites Grill's Celebrity Showroom
The Most Beautiful Place In The World… Sedona, Arizona… Magical, Spiritual, Serenity                        …after the show meet Esteban and Teresa Joy up close and personal!
This venue is a must-see-fan favorite. Sit not five feet from Esteban and watch his fingers fly as he performs at his residency in the Sound Bites Grill Celebrity Show Room in breathtaking Sedona, Arizona. This is an intimate dinner theater where you may enjoy a rare and unique experience of music mastery at its finest that cannot be duplicated!… The concert will take you on a musical journey with stories that inspire and ignite the passion of the soul.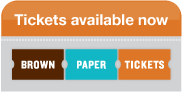 Tickets Show Only – $59 & $89 show only, social seating with others, regular menu available
VIP Up-Close Dinner Package $149, "Dinner Show Package" seating is always the BEST table, arrive early for best: includes Esteban VIP Dinner Menu, closest to the stage, social seating with others.
Call today for more information, 928-282-2713
Esteban's Sedona concert goers have reviewed that it is not to be missed! Please join us in creating special memories that will last a lifetime! Book early and come join the festivities!
Esteban's Most Up Close and Personal Concert EVER… Enjoy the concert of a lifetime in the intimate Sound Bites Grill Celebrity Show Room
An Up-Close and Intimate Concert like no other, experience an evening with a master concert guitarist, a world renown violinist

Teresa Joy

, one of todays finest drummers 

Joe Morris

and the hottest keyboardist 

Raul Yanez

in AZ.
Enjoy our special offer with ticket purchase and select the… Dinner & Show Package Ticket…
OPTIONAL – Esteban VIP Dinner Menu
Menu subject to change without notice.