She was lead guitarist for Michael Jackson for over 10 years—including three of his world tours. She played guitar on two of Jeff Beck's world tours. Who is she? She is Jennifer Batten. The buzz on Jennifer Batten rose from the guitar underground, and the guitar magazines promptly began chronicling her savvy musicianship and highly original approach to the electric guitar in print.
What to Know Before You Go:
What:  Jennifer Batten, Glorious Guitarist and Multimedia Show
When:  Sat. Nov 5th,   7pm
Cost:    Tickets starting at $25
Where: Sound Bites Grill, 101 N. State Rte. 89A
Uptown Sedona in Hyatt Pinon Point Shops at the "Y" where SR 89A intersects with 179
Phone: (928) 282-2713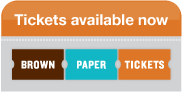 Where will she be on November 5, 2016? She is on her fall Tour and performing at Sedona's Sound Bites Grill! It is one of her rare musical performances for the year.
Quick note: Last year, her concert at Sound Bites sold out quickly. This year, she is on national tour to support her latest CD/DVD entitled "Whatever" and another completely sold out concert is anticipated for the intimate theater at Sound Bites.
A little history about Jennifer … She applied to the prestigious Guitar Institute of Technology, which was co-founded by Sedona's Pat Hicks. The Institute offered Jennifer, an aspiring young rock 'n roll guitarist, the opportunity to immerse herself in an academically rich and musically excellent conservatory experience. (Years later, a poster of Jennifer would hang proudly in the GIT's Admissions Office, showing future students how high their careers could soar.)  Graduation led to taking her own students, to teach them the advanced techniques she had learned.
And then she heard the answering machine message which would turn her life in an entirely new direction.
The message was that Michael Jackson's creative musical team had called the Guitar Institute to request extensive auditions for a new lead guitarist and Jennifer was selected to audition. The prize was the invitation to join the King of Pop's upcoming world tour.
From a field of over 100 exceptional guitarists, Jennifer was hired because of her savvy musicianship and highly original approach to the electric guitar. For ten years, Jennifer toured the world with Michael Jackson on his "Bad," "Dangerous," and "HIStory" tours.  In 1993, she performed in Michael Jackson's Super Bowl XXVII's half-time entertainment extravaganza which drew an audience of over 1.5 billion people in 80 nations.
In between tours, she wrote and recorded three musically divergent CDs.
Jennifer Batten has a stellar musical résumé which would be the envy of any musician. From 1996-2001, Jennifer Batten toured with Jeff Beck—and only because of a "Cinderella" experience. A few months prior, Jennifer met Jeff Beck at his concert and gave him her newly minted CD. When he finally listened to the CD, he called and offered her a job as a guitarist with his band. She toured the world twice with Jeff Beck.
From Michael Jackson, Jennifer Batten learned how to meld dancers, videos, singing, and musicianship into a flawless extravaganza. As a tribute to him, she performs "Human Nature" and "The Way You Make Me Feel."
Jennifer has authored two music books and has just released her third solo CD/DVD entitled "Whatever".  With this 3rd effort, she's ventured into electronica, vocal samples, and film. She's supporting this release with a multimedia one woman show, playing guitar in synch with films projected onto a giant screen. The companion DVD includes over 90 min of art films, previously unreleased music videos, interviews, commentary, and an innovative guitar lesson.
By the end of her Sedona concert last year, her fans said that "The Way [she] Makes [them] Feel" is absolutely wonderful! This multi-media show.
The show is Saturday Night Nov 5th at 7pm You may purchase tickets by calling 928-282-2713 or visiting www.soundbitesgrill.com. Seating is social in a supper club environment.